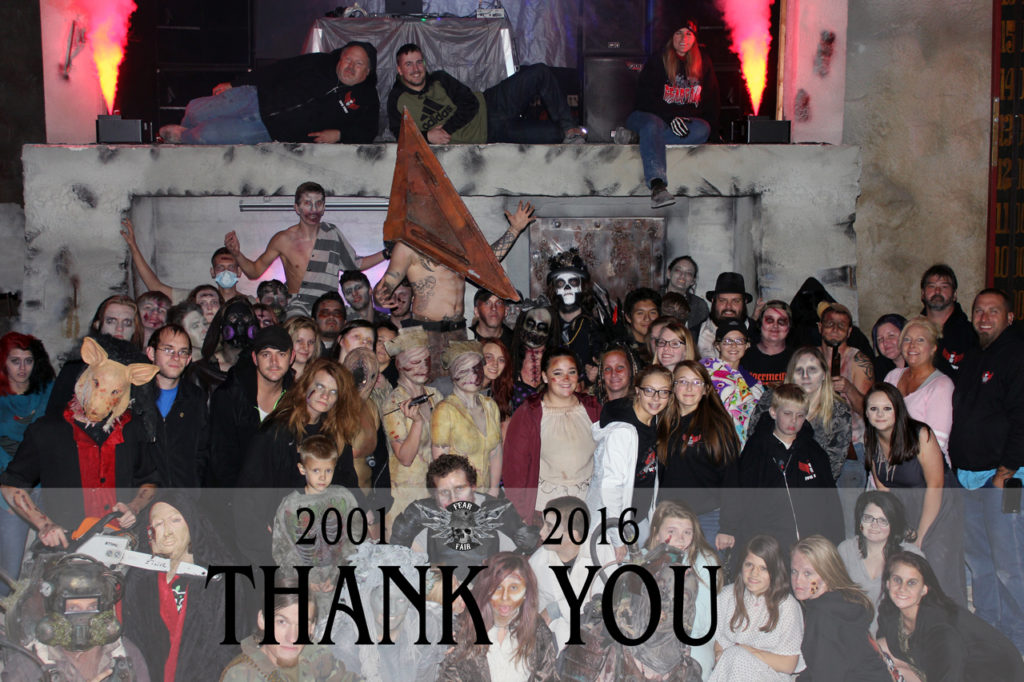 The Biggest, Baddest and Scariest Indiana Haunted House is back for 2016!!!
Fear Fair is a 50,000+ square foot walk through your deepest fears.  Our incredibly detailed sets, state of the art animatronics and aggressive actors in movie quality costumes and makeup deliver a heart pounding thrill ride through your darkest nightmares.  No other Indiana haunted house has received the national recognition that Fear Fair has enjoyed.
New for 2016, The Ascension is a macabre mashup of Fallout, Mad Max and Frankenstein's Army.  It's a little bit sci-fi, a little bit retro and a whole lot terrifying!  Fear Fair is also the only Indiana haunted attraction with an elaborate New Orleans voodoo experience.  You will experience the seedy end of Bourbon Street, a menacing gator infested swamp and an absolutely massive above ground cemetery.
If you're a fan of zombies, we've got you covered there too! Zombie City is a full scale city block swarming with the undead. If you escape that alive, you will face Pyramid Head and the rest of the inhabitants of Silent Hill.  Our nurses alluring and lethal at the same time.  We are your destination for a scary good time this Halloween season.
Drive a little bit farther and scream a whole lot louder at Fear Fair – Indiana's Scariest Haunted House!
Open Friday and Saturday 8pm to 1am, Sundays 8pm to 10pm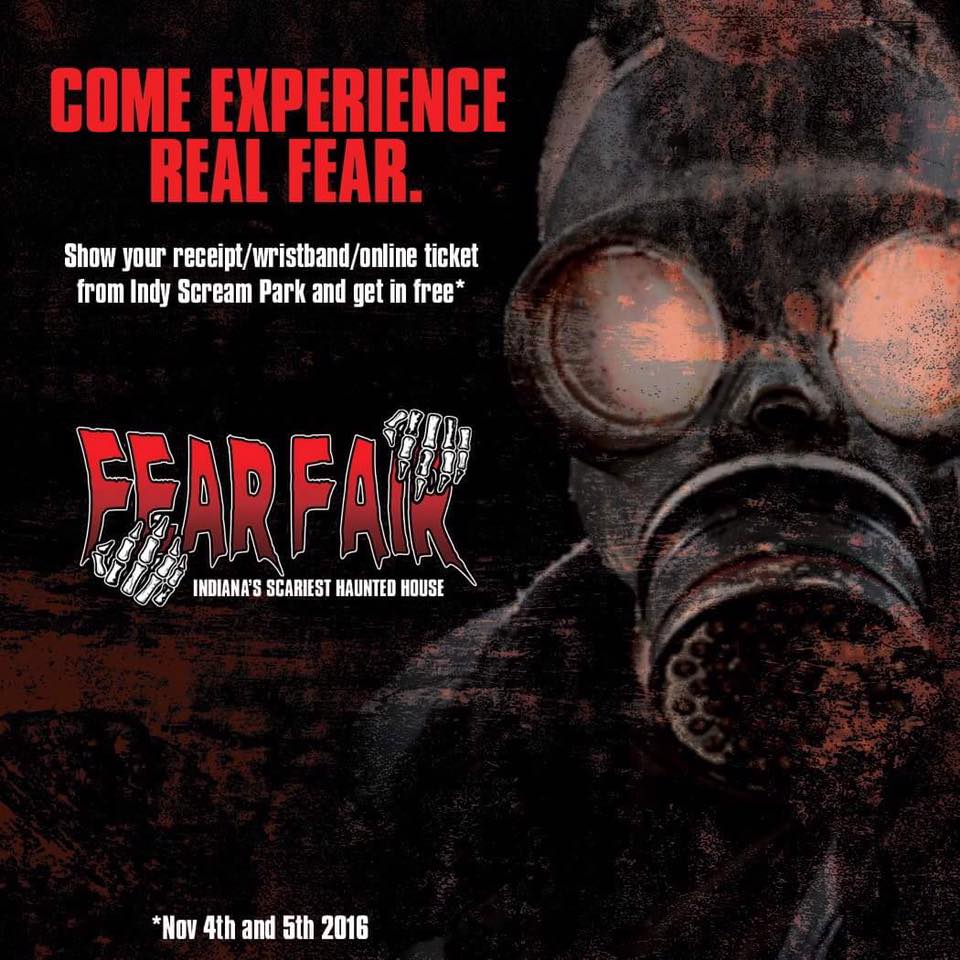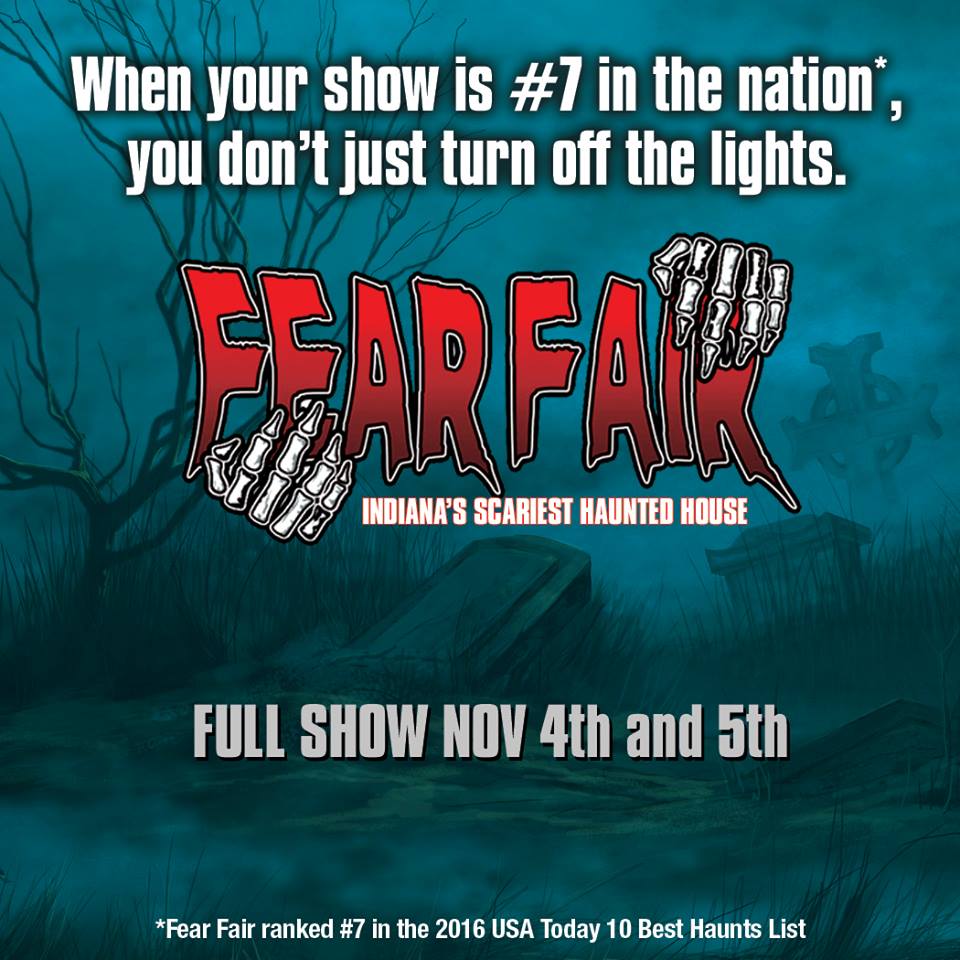 Flashlight Fright Nights has been changed to a full show! We are too proud of this year's sets, costumes, acting and makeup to pull the plug.
While every other haunt is in the dark, you can see the critically acclaimed show at Fear Fair!