Indiana's Scariest Haunted House!
December 8th and 9th – Krampus!!
HAUNTED HOUSE IN SEYMOUR, INDIANA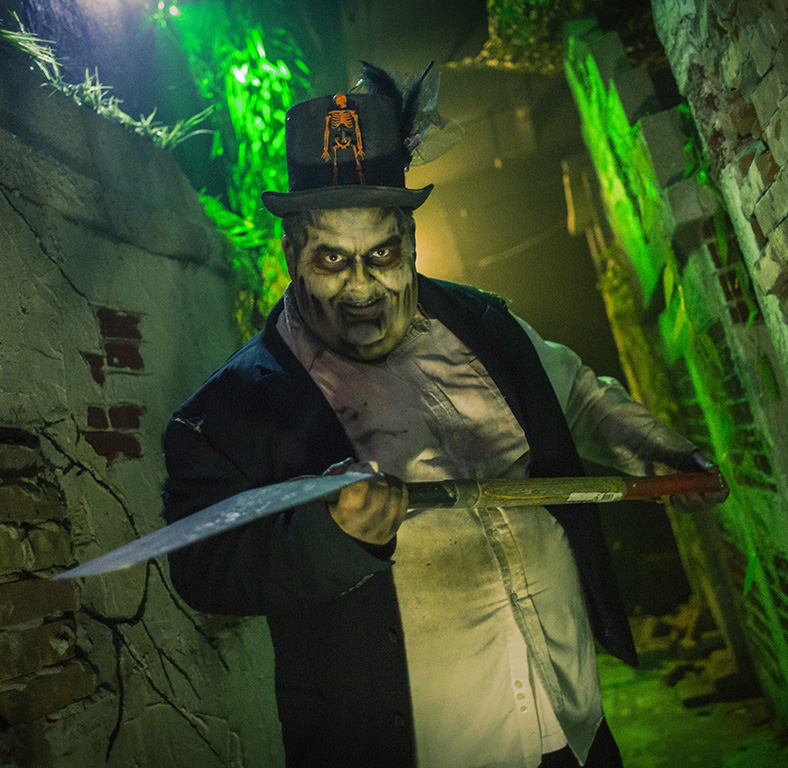 Fear Fair Haunted House in Seymour has Indiana's best and scariest halloween events.  We are located at 800 A Ave East in Seymour, IN 47274. (812) 567-3327.  We are just a short 40 minute drive from Indianapolis South Side and Louisville, Kentucky.
INDIANA'S BEST HAUNTED HOUSE! RANKED #7 HAUNTED HOUSE IN THE NATION BY USA TODAY'S READER'S CHOICE AWARDS AND ONE OF THE TOP TEN HAUNTED HOUSES IN AMERICA BY COASTER NATION! THE BEST HAUNTED HOUSE IN INDIANA.
ENTERING IT'S SEVENTEENTH YEAR OF TERROR, FEAR FAIR HAS ASSEMBLED THE TOP TALENT IN THE AREA TO ENTER A NEW LEVEL OF FRIGHT. WITH OUR LARGEST EXPANSION EVER, WE ARE PACKING IN MORE HORROR, MORE SCREAMS, AND MORE NIGHTMARES INTO FEAR FAIR THAN EVER BEFORE.  WITH A COMPLETELY NEW FOURTEENTH CENTURY PLAGUE AND WITCHES ATTRACTION ADDED TO OUR AWARD WINNING VOODOO AND ASCENSION ATTRACTIONS; THIS IS THE BIGGEST AND BEST FEAR FAIR YET!
 
Many people ask if the monsters can or will touch you. Well, that's totally up to you. You will be asked at the front door if anyone in your group absolutely does not wish to be touched. You will be given a glow stick at no additional charge and so long as you keep that glow stick plainly visible, the monsters won't make contact. It all depends on how much scary you are up for!